Have you recently caught yourself squinting to focus your reading?
Or to move a leaflet away from you to be able to read the small print?
Do you have reddened, tired eyes?
Or headaches?
Our opticians offer several types of tests:

A "classic" examination takes place in two stages.
An initial test, performed with a self-refractometer, gives an indication of the visual correction in a few minutes.
In our refraction rooms located on the second floor, we perform optometric examinations that allow us to measure various parameters in order to evaluate the vision and thus obtain the correction.
The examination takes about 60 minutes.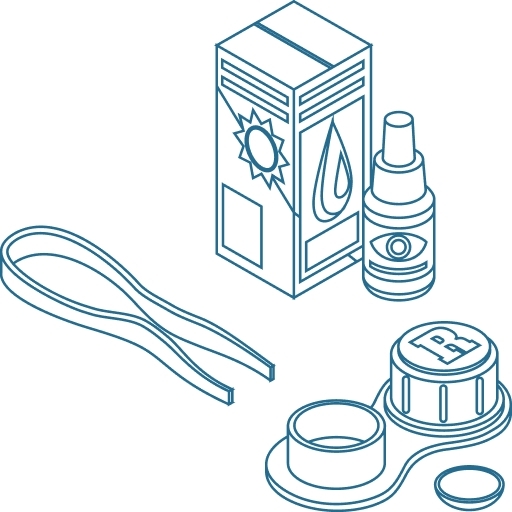 Fitting contact lenses means finding the most appropriate lenses based on what's available on the ever-changing market.
To get the best result when adapting: we take into account the data of theeye examThe values of the correction required to correct visual defects as well as various individual parameters such as the curvature of the cornea and its diameter, the tone of the eyelids and the composition of the tear film.
We will also choose the lenses according to the client's wishes: daily, weekly, monthly, quarterly, semi-annual or annual renewal?
We accompany the customer in the installation and removal of the lenses. A session to handle the lenses correctly will be systematically proposed.
The customer will be able to test the lenses at home, at work, at the gym and then one or more follow-up appointments will follow to check the visual acuity, comfort and biocompatibility of the chosen lenses.
An annual check is recommended to update any changes in the basic parameters.
Depending on the materials chosen, we will guide you through the care of your contact lenses, which includes cleaning, disinfection, storage and rinsing.

In fifteen minutes, we evaluate your vision's ability to adapt to the visual demands of driving.